2023 Student Speaker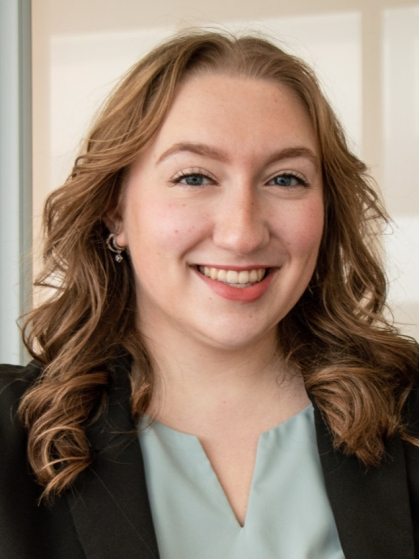 Rutgers is delighted to have Allison M. Smith represent the Class of 2023.

Allison M. Smith was born and raised in South Brunswick, New Jersey, just down the road from Rutgers University–New Brunswick. She is graduating summa cum laude with a major in criminal justice and minors in public policy, political science, and psychology. Smith is a second-generation Douglass woman and a third-generation Rutgers student. She is also a member and peer advisor for the Criminal Justice Honor Society, Alpha Phi Sigma, and a two-time School of Arts and Sciences Academic Excellence Scholarship recipient.

As a First-Year Interest Group Seminar instructor, Smith taught the accredited college course "Community Activism and Civic Engagement." As part of the inaugural program for the Rutgers Summer Service Internship Initiative, she completed an internship in the office of Congressman Frank Pallone. Smith spent much of her time on the banks as an undergraduate associate at the Eagleton Institute of Politics working as a Darien Civic Engagement intern and volunteering with the Center for Youth Political Participation's RUVoting campaign. In addition to serving as the student body president, Smith was also a co-president of the Rutgers Voorhees Choir and a student office manager for the Office of Student Involvement and Leadership. Her previous leadership roles included serving as the Sexual Violence Education Committee Chair for the Rutgers University Student Assembly (RUSA) and working as an orientation leader.

Smith served as a member of President Holloway's Student Advisory Committee for the past two years and became a member of Vice Chancellor Salvador Mena's Student Advisory Committee this year as well. During her tenure at RUSA, Smith promoted initiatives that focused on the organization's ability to better connect with the community it serves on campus and beyond.

Since she began her RUSA journey, Smith advocated for reproductive health and gender equality on campus. This resulted in the upcoming implementation and funding of the free menstrual hygiene product project, which will expand in the following semesters. Smith, alongside RUSA vice president Lara Fougnies, worked with faith-based organizations on interfaith events to ensure a more inclusive and unified environment.

The Smith Administration connected with local, state, and federal elected officials, most prominently with the reestablishment of the New Brunswick Student Advisory Board, which gives Rutgers students the opportunity to work with New Brunswick officials. This past semester, RUSA teamed up with the American Lung Association for an asthmatic advocacy and education event to promote health equity in the New Brunswick area. Finally, RUSA prioritized public safety by partnering with the Rutgers University Police Department to promote best practices, advocating for gun reform alongside our fellow Big Ten universities, and engaging the student body at public safety events.