Commencement Speaker and Honorary Degree Recipient: Doctor of Fine Arts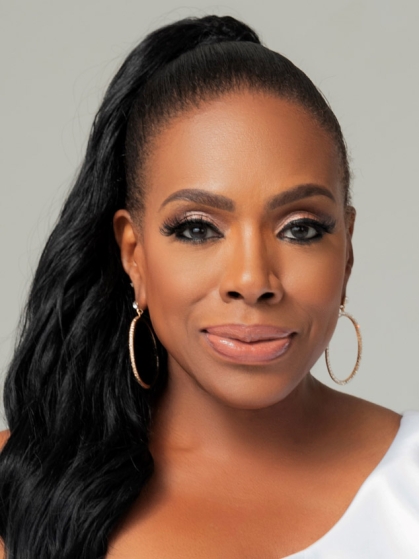 Rutgers is proud to bestow upon Sheryl Lee Ralph an honorary doctor of fine arts degree. A Rutgers alumna, Ralph graduated near the top of her class at age 19 and was the youngest female graduate at that time from Rutgers College. From bringing characters to life on screen, performing on Broadway, and producing, to landing the title of national best-selling author with her literary debut, Ralph has become a staple in the entertainment industry. Ralph's acclaimed career spanning over three decades has garnered her Emmy, Critics Choice, and Independent Spirit Awards, and her deep-rooted philanthropic endeavors have touched lives across the world.
Ralph can currently be seen starring as Barbara on ABC's smash hit comedy series Abbott Elementary. In this role, Ralph won an Emmy for Outstanding Supporting Actress in a Comedy Series, the Critics Choice Award for Best Supporting Actor in a Comedy Series, and numerous nominations including a Golden Globe.  
Additional television credits for Ralph include starring in Moesha, a lead role in Instant Mom, starring in Ray Donovan, and appearing in Barbershop, ER, It's a Living, New Attitude, George, Designing Women, Two Broke Girls, Smash, Criminal Minds, MacGyver, One Mississippi, and Claws. Ralph is currently recurring as President Kelly Wade in Motherland.
On the big screen, Ralph has worked on The Mighty Quinn, Mistress, To Sleep with Anger, and The Distinguished Gentlemen. She also appeared in Sister Act II. Ralph picked up a win for Best Supporting Actress at the Independent Spirit Awards for her performance in To Sleep with Anger.
In writing and directing, Ralph's award-winning short film Secrets was a finalist in the HBO Film Short Competition, Showtime's Filmmaker Award Series, and the BET Filmmaker Award Competition. Secrets was screened at top international film festivals. Ralph is also the creator of the Jamerican Film and Music Festival. Most recently, Ralph completed four movies: Just Getting Started, Christmas at Holly Lodge, Step Sisters, and No Sleep Til Christmas.
In theater, Ralph is well known for her award-winning work creating the role of Deena Jones in the legendary Broadway musical Dreamgirls, which earned her Best Actress nods for Tony and Drama Desk Awards. Ralph most recently appeared on Broadway as Madame Morrible in Wicked, becoming the first African American actress to take on the classic role. She also produced on Broadway's Thoughts of a Colored Man (October 2021-March 2022). Additional Broadway credits include the Tony Award-winning musical Thoroughly Modern Millie and reuniting with Loretta Devine and Jennifer Holliday for a sold-out, one-night-only Dreamgirls reunion.
As a writer, Ralph's debut book Redefining Diva: Life Lessons from the Original Dreamgirl (Karen Hunter Publishing/Gallery Books, 2012) was a national best-selling title.
Off camera, Ralph is a passionate health advocate and honored AIDS activist. She is the founding director of the DIVA (Divinely Inspired Victoriously Anointed) Foundation 501(C)3 and created the critically acclaimed Divas Simply Singing!, an evening of song and entertainment that is the longest consecutive running musical AIDS benefit in the country. Ralph was awarded the first Red Ribbon Award at the United Nations for her unique use of the arts in HIV/AIDS activism and was recently appointed as an AIDS Ambassador for Jamaica's Ministry of Health.
Ralph is a mother of two with a blended family of four, and loves every moment of motherhood and marriage. She is happily married to State Senator Vincent Hughes of Pennsylvania