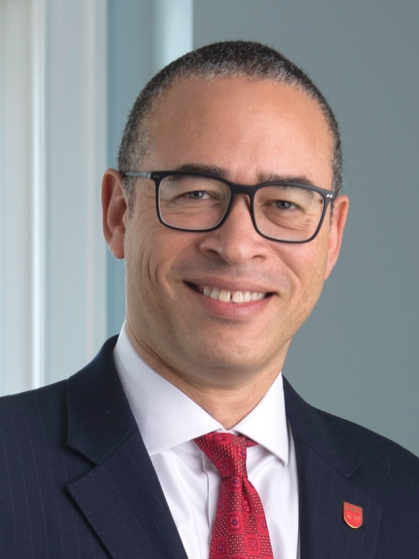 Dear Graduates,
Congratulations to the Class of 2023—you've done it!
Your diligence and your perseverance, amid all the disruptions and challenges that the pandemic has presented, have paid off. Now, alongside your family, friends, faculty, and fellow students, we gather today to celebrate your achievement of earning a Rutgers degree.
You and your loved ones deserve to take pride in all that you have accomplished here. I know the university community is proud of you and excited for you.
In the coming years, your Rutgers education will serve you well. Your degree is the reward for countless hours of preparation and research, classwork and discussion, exploration and discovery. In the process, you have sharpened your intellect, developed expertise, and honed the critical thinking skills so essential to success. I hope you have also gained a greater sense of meaning and purpose, and I encourage you to put your talent to work in addressing some of our world's most serious challenges.
As Rutgers graduates, remember that you are Scarlet Forever. You now become part of a mighty alumni body of more than half a million people. I urge you to stay connected with each other and with your alma mater. And as you add your talents to those of Rutgers alumni around the world who are making a difference in their chosen fields and in their communities, please know that back on campus, we will do all we can to make you prouder of Rutgers every year.
Again, congratulations—and let me thank you in advance for all that you will do to lead lives of accomplishment, beauty, purpose, and grace.
Sincerely,
Jonathan Holloway
President and University Professor
Rutgers, The State University of New Jersey