Commencement Speaker and Honorary Degree Recipient: Doctor of Letters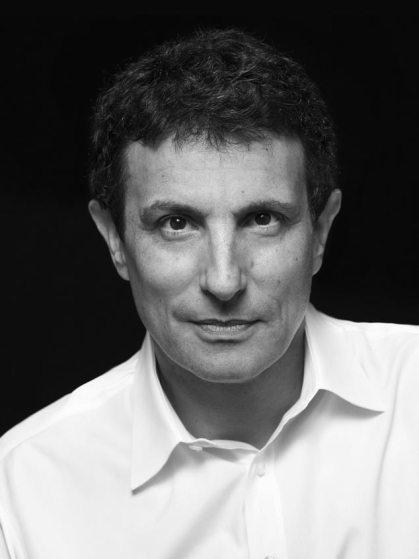 Rutgers is proud to bestow upon David Remnick an honorary doctor of letters degree. Remnick has been the editor of The New Yorker since 1998 and a staff writer since 1992. He has written many articles for the magazine, including reported pieces from Russia, the Middle East, and Europe and profiles of Barack Obama, Bill Clinton, Katharine Graham, Mike Tyson, Bruce Springsteen, Ralph Ellison, Philip Roth, and Benjamin Netanyahu among others. He also serves as the host of the magazine's national radio program and podcast, The New Yorker Radio Hour, which airs weekly. 
He began his reporting career in 1982, as a staff writer for The Washington Post, where he covered stories for the Metro, Sports, and Style sections. In 1988, he began a four-year tenure as a Moscow correspondent for the Post, an experience that formed the basis of his 1993 book on the former Soviet Union, Lenin's Tomb: The Last Days of the Soviet Empire. In 1994, Lenin's Tomb received both the Pulitzer Prize for nonfiction and a George Polk Award for excellence in journalism.   
Under Remnick's leadership, The New Yorker has become the country's most honored magazine. It has won 55 National Magazine Awards, including multiple citations for general excellence, and has been named a finalist 198 times, more than any other publication. In 2016, The New Yorker became the first magazine to receive a Pulitzer Prize for its writing, and now has won six, including the gold medal for public service. Remnick's personal honors include  Advertising Age's Editor of the Year, in 2000 and 2016, and election to the American Academy of Arts and Letters, in 2016.
Remnick has written six books: Lenin's Tomb, Resurrection: The Struggle for a New Russia, King of the World: Muhammad Ali and the Rise of an American Hero, The Bridge: The Life and Rise of Barack Obama, and The Devil Problem and Reporting, which are collections of some of his pieces from the magazine. Remnick has also edited many anthologies of The New Yorker articles, including The Matter of Black Lives: Writing from The New Yorker and The Fragile Earth: Writing from The New Yorker on Climate Change. 
Remnick has contributed to The New York Review of Books, Vanity Fair, Esquire, and The New Republic. He has been a visiting fellow at the Council on Foreign Relations and has taught at Princeton University, where he received his B.A., in 1981, and at Columbia University. He lives in New York with his wife, Esther Fein; they have three children, Alex, Noah, and Natasha.