Congratulations Class of 2021!
Congratulations to the Class of 2021! Rutgers University is committed to giving each of our graduates a meaningful Commencement experience as we honor your accomplishments. 
Below are ways for graduates, their families, and friends to get involved, celebrate this exciting time in a graduate's academic career, and share that celebration with the world.  
Graduates, Create  & Submit Your Shout Out Videos! 
Graduates, be part of the virtual celebration by creating videos that may be featured during the virtual celebration. It's time to show your spirit, your achievements and shout out those who supported you!
Videos must be submitted through Cinebody. Enter the site with code R2021 or visit these instructions for more details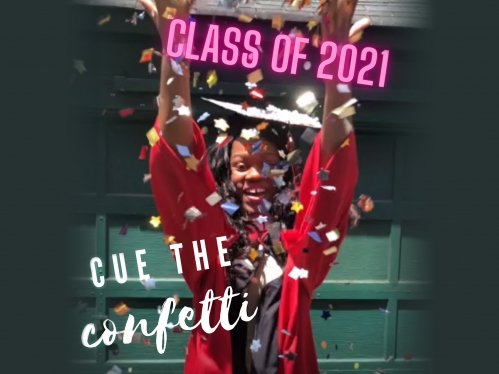 Rutgers Class of 2021 ConGRADS Cards
Want to give a shoutout to a Rutgers University graduate? Give them a 2021 RU ConGRADS.
2021 University Commencement Virtual Photo Booth
Introducing the 2021 University Commencement Virtual Photo Booth! Grab a photo, place it on a campus background, download, and share! This is a fun way to place yourself back on campus while also celebrating the Class of 2021. Make sure to share with your family and friends. They can take part in the fun, too.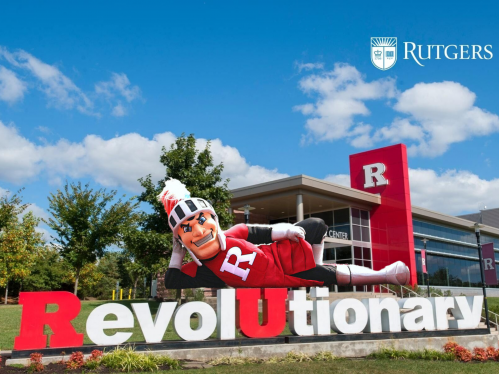 Official Commemorative T-Shirt, Class of 2021 T-Shirts, Kukui Nut Lei, Signs and More
The official Class of 2021 commemorative t-shirt, graduate and parent apparel, Kukui Nut Lei's, yard signs, and more are available for purchase.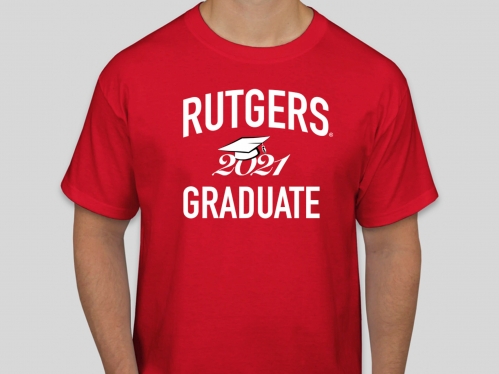 Barnes & Noble at Rutgers: Commemorative Gifts
Gifts for Rutgers graduates are also available through Barnes & Noble at Rutgers bookstore online. You will find a variety of items featuring Rutgers University branding such as diploma frames, clocks, glassware, desk accessories, gift cards, and more.